Your expert for ground transportation services & event logistics
Ground transportation for your event
Your partner for shuttle service, bus transfers, luggage logistics & more
Are you looking for a reliable and responsible partner for your event?
RELAY is more than just transportation from A to B! We organize and arrange comprehensive and creative solutions for all kind of imaginable claims and necessities relating to ground transportation services together with you. From the organisation and creation of regular transport concepts to extraordinary, creative and still pragmatic solutions for your individual needs and conditions.
RELAY relieves you to the maximum in planning and implementing of your entire transport logistic and event organization, national and international.
CREATIVE
EVENT
TRANSPORTATION
"RELAYABLE" PASSENGER TRANSPORTS
A selection of our services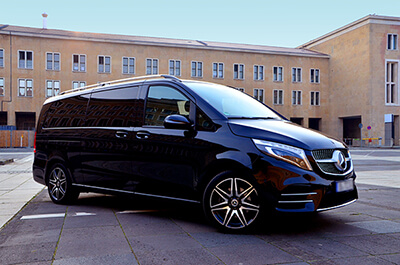 Shuttle service
Due individual passengers or groups, shuttle services to any airport or hotel or transfer solutions to events and other specials: RELAY offers the perfect suitable vehicle or an ideal combination of vehicles: limousines, vans, sprinters, buses or VIP buses. If needed, there are always vehicles ready for depart for VIP guests or management in order to react to changes spontaneously. Throughout the whole event dispatchers and coordinators are in place to ensure a smooth process and to be the central contact for customers, drivers and guests.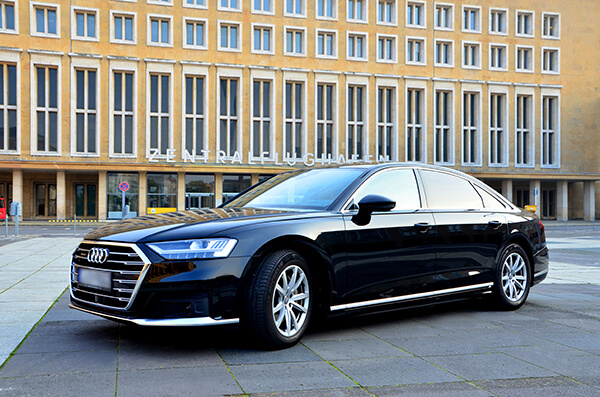 Limousine service
RELAY has developed and trustworthy contacts to many local partners in limousine service since many years. This allows RELAY to offer a wide range of vehicles and a wide variety of brands and equipment. In addition, the cooperations allow RELAY to provide an extremely large number of vehicles. Especially at the peak of demand such as trade fairs, high-quality products are still available. In order to ensure a consistent quality, the partners are subject to strict quality criteria, which are checked regularly.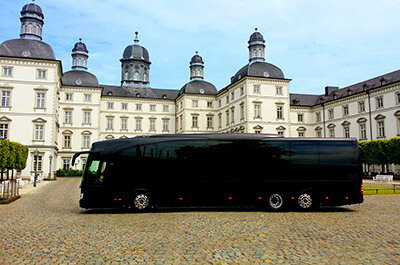 Bus logistics
RELAY organizes the transportation of guests in the curse of major events. Arranged to the size of the event, departures and vehicles are placed on the arrivals suitably or alternatively, at fixed times, e.g. every 30 minutes. In central departure points, sufficient staff is assigned to guide the guests and check the departures.
If locally possible, RELAY requests no-parking zones or reserves parking spaces to ensure a smooth run of the event.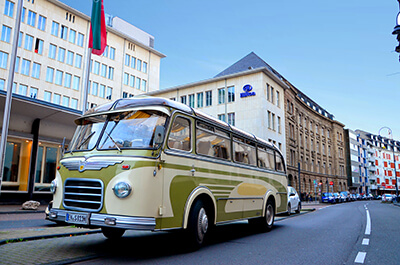 Creative Solutions
RELAY is your creative partner for all scenarios. Whether you want to use exceptional vehicles, such as oldtimer buses, US school buses, English double-decker buses and counting – whether you want to upvalue the transfer shuttle for your guests with a framework programme, e.g. by developing an individual route and book a tour guide who will accompany the tour in cooperation with RELAY – whether you want to organize the driving breaks or meals on-site in your manner, e.g. by booking coffee-breaks or off-site meeting rooms – RELAY offers a wide network of partners in order to be as flexible as possible in regard of every possible special request.
Satisfied costumers
We attach importance to win-win situations
Many people need transport & logistics, only few can do it. But for events and shows - it takes more: you have to understand "event", this means being creative, dealing with stressful situations. Problem solver, co-thinker, sparring partner, customer advisor and at the very end also transport and logistics professional. Event agencies need such partners at their side. For many years we have been in good hands by Bernard Lay with our demanding premium customers, who always makes our projects a top priority and thus contributes to our success.
We had the pleasure of working with Relay on a very high profile, high demanding project in Germany. The service was absolutely flawless and it made our job so much easier. Last minute changes were dealt with efficiently and accurately. I highly recommend Bernard and his team for any ground transport requirements.
Nobody does it better in the event business.
With Relay, you have a partner who thinks along and participates from the start to finish. Perfectly organized and solution-orientated.
If you're looking for a service provider that's always one step ahead, Bernard Lay is exactly the right one for you.
While planning our film premieres, we always depend on reliable and qualified suppliers. With Bernard Lay we have found a person and company that engages with our complex planning process. On the day of the event his team merges seamlessly with our event's team and contributes to a smooth operation. Professionalism and confidentiality is very important for our high-demanding VIP guests. We are very happy to have found the right partner for the job.
Experience meets flexibility
Over 15 years experience in event logistics combined with agility
What is the high competence of RELAY?
RELAY is a young, agile and at the same time high-competent company. The staff has in average over 15 years experience in hotel, tourism, events and passenger transport. RELAY understands you and your general as well as special needs. RELAY offers excellent service attitude, flexibility (spatial as well as intellectual) and pragmatic, solution-oriented thinking. RELAY is your extended arm in the entire event organization and saves valuable time and expense: One of our employees accompanies you personally from the quoting, through the project support on site to billing through the whole phase. A constant flow of information and smooth running are always priorities for RELAY.
Contact
Your point of contact for shuttle service, bus shuttle, baggage logistics and more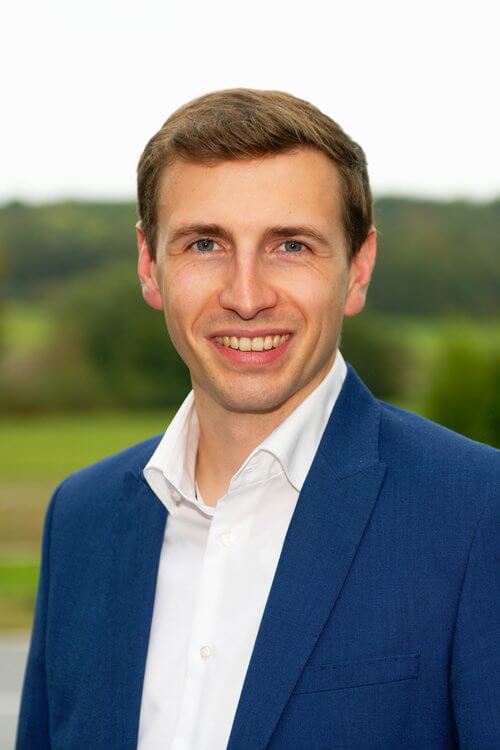 Bernard Lay
Managing Director