YOUR PARTNER FOR Shuttle SERVICE IN Hamburg
Shuttle service in Hamburg
Shuttle service stands for the combination and coordination of transport services within the framework of events – this succinctly delimits the term shuttle service as understood by RELAY. There is not only one way, but several options – for example, limousines, vans, coaches or even vintage buses can be used for a shuttle service in Hamburg. This variation of possibilities is due to the trustful cooperation with local partners, who provide an extensive range of vehicles for shuttle services, which is not limited to individual models or vehicle sizes. The drivers who drive the vehicles used are also all employed by our local and licensed partners and all have the appropriate passenger transport certificates.
Thanks to our many years of experience, when organising a shuttle service in Hamburg for an event, we can draw on extensive knowledge of various factors that need to be taken into account to ensure smooth implementation.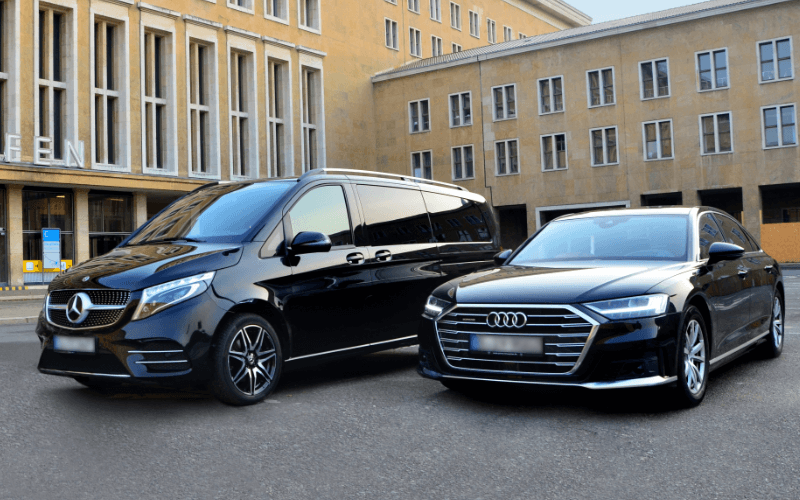 Cooperation at eye level:
Usually the Chauffeurservice Hamburg is booked over several hours. In order to organize a business trip efficiently, passengers can thus concentrate on their appointments and use the travel time either to prepare for or follow up on the appointment or to relax. The team of RELAY supports the optimal planning of routes and travel duration.
Hourly bookings are also used for touristic occasions. The chauffeur service can be booked for a sightseeing tour of Hamburg with the assistance of a guide. This has the advantage that the chauffeur can let the passengers get off at one point and pick them up again at another location. It is also possible to visit the sights of the region. Furthermore, the chauffeur service can also be used for shopping tours. Whether these take place locally or include a trip to an outlet shopping center, the chauffeurs are of course happy to help with loading the shopping bags.
Experienced experts for your shuttle service in Hamburg:
Due to the many years of experience in the areas of passenger transport, event management and the hotel industry that the RELAY team has, there is of course also an awareness of the many different obstacles and conflicts that can arise during the shuttle service. However, it is all the more valuable to be able to fall back on this long experience and thus perhaps even prevent already known problems. Apart from that, the RELAY team is always prepared to act proactively in a confident and flexible manner should such a situation arise. 
Through many years of experienced cooperation, often in the context of events at various European destinations, the event teams of the client and RELAY form a unit for the event.
Shuttle service in Germany and Europe:
The broadly based network that RELAY has built up over the years enables it to offer shuttle services far beyond the borders of its home region around Cologne / Bonn / Dusseldorf. This network is made up of important locations throughout Germany: On the one hand, RELAY has partner companies in other major cities in Germany – such as Munich, Berlin and Frankfurt – and also those in trade fair cities in Germany – such as Leipzig, Hanover, Stuttgart and Nuremberg. In addition, this is also covered by a conglomeration of major cities in the Ruhr area – namely Duisburg, Essen and Dortmund. RELAY's network also extends beyond Germany's borders into large parts of Europe, where shuttle services are offered – top destinations within Europe include Barcelona, London, Paris, Vienna and Zurich.
Regardless of whether the destination is inside or outside Germany, RELAY always acts as a contact for the customer, from the initial planning of the event right through to billing. The centralised design of the RELAY shuttle service guarantees both continuous quality and optimum time management.
You can also benefit from our partner network in the following cities: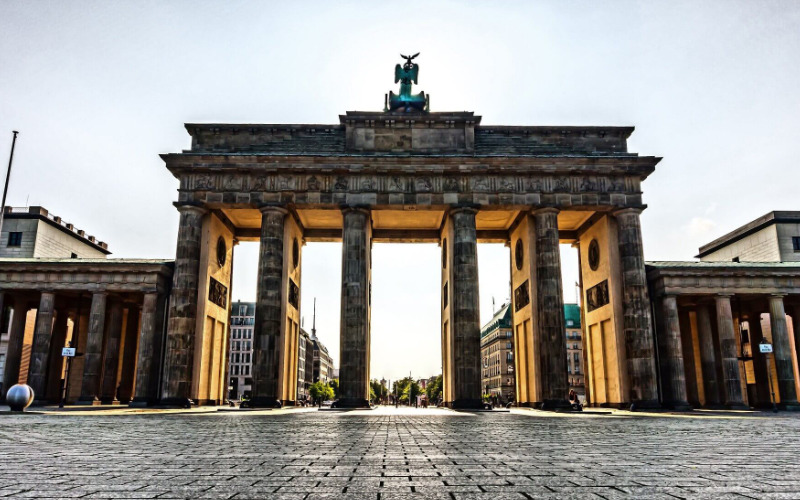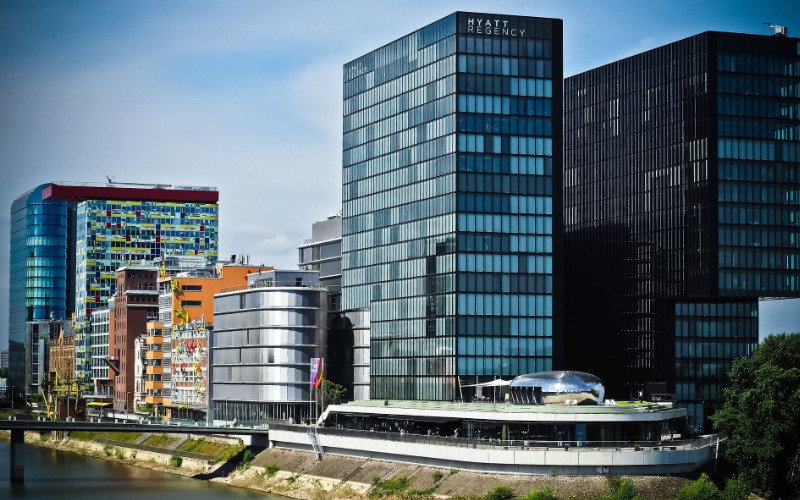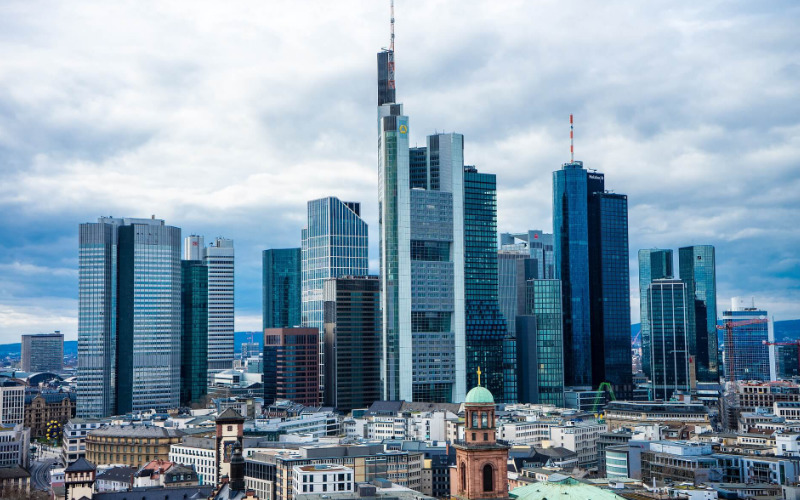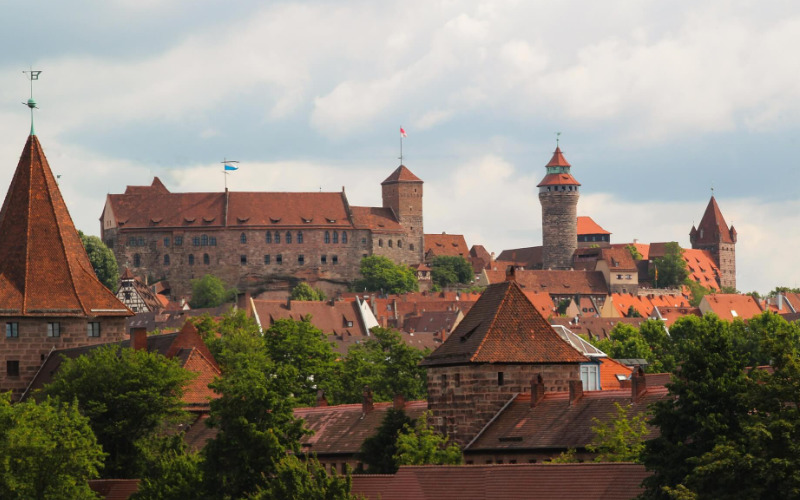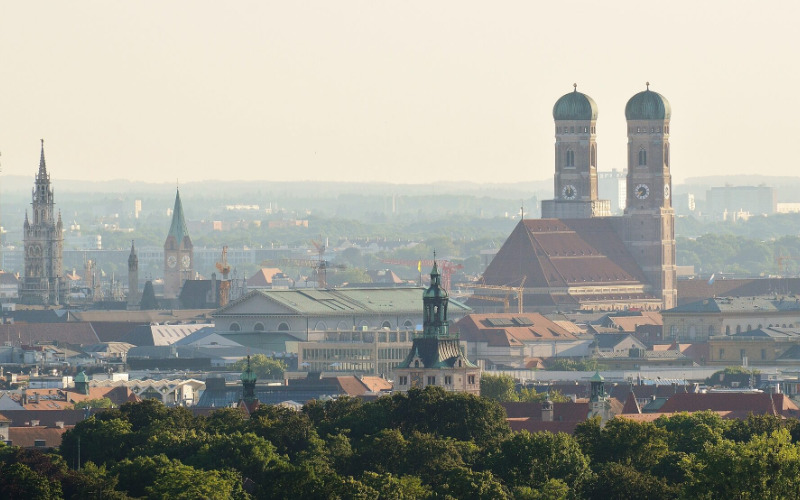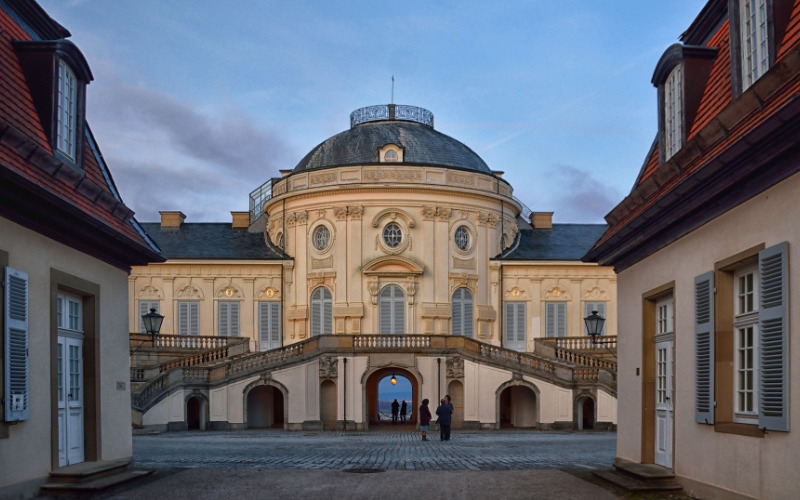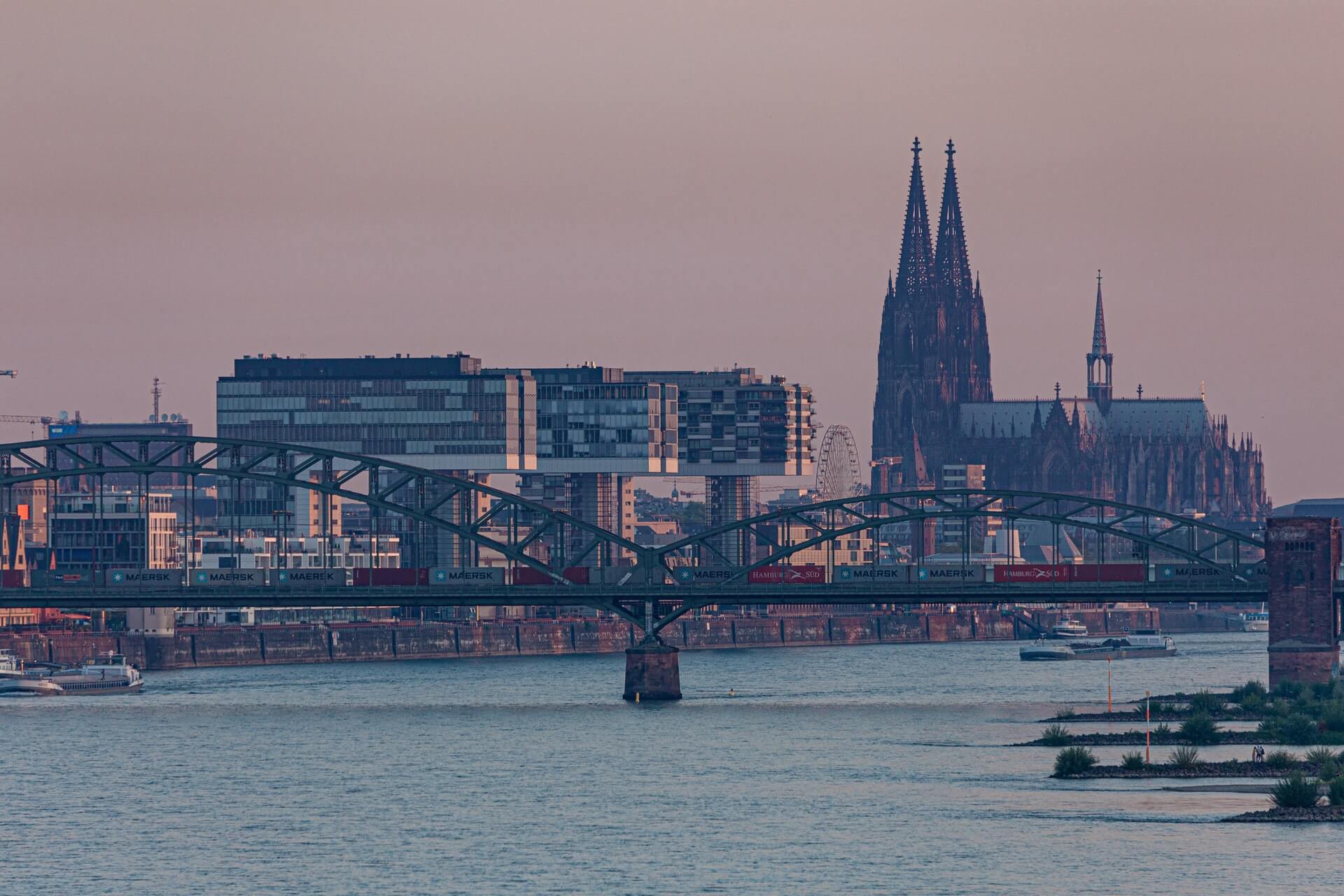 Satisfied costumers
We attach importance to win-win situations
Many people need transport & logistics, only few can do it. But for events and shows - it takes more: you have to understand "event", this means being creative, dealing with stressful situations. Problem solver, co-thinker, sparring partner, customer advisor and at the very end also transport and logistics professional. Event agencies need such partners at their side. For many years we have been in good hands by Bernard Lay with our demanding premium customers, who always makes our projects a top priority and thus contributes to our success.
We had the pleasure of working with Relay on a very high profile, high demanding project in Germany. The service was absolutely flawless and it made our job so much easier. Last minute changes were dealt with efficiently and accurately. I highly recommend Bernard and his team for any ground transport requirements.
Nobody does it better in the event business.
With Relay, you have a partner who thinks along and participates from the start to finish. Perfectly organized and solution-orientated.
If you're looking for a service provider that's always one step ahead, Bernard Lay is exactly the right one for you.
While planning our film premieres, we always depend on reliable and qualified suppliers. With Bernard Lay we have found a person and company that engages with our complex planning process. On the day of the event his team merges seamlessly with our event's team and contributes to a smooth operation. Professionalism and confidentiality is very important for our high-demanding VIP guests. We are very happy to have found the right partner for the job.
Questions about our shuttle service

Frequently asked Questions

(FAQ)
What is shuttle service?
A shuttle service is the temporary allocation of vehicles for ground transportation services of people between defined locations. During the allocated period, the vehicles usually depart at fixed times, e.g. every half hour. Examples are journeys between the airport and the hotel to pick up guests before the event begins or journeys between the event location and the hotel to bring guests to the hotel after the event.
What does shuttle service cost?
The cost of a shuttle service depends on various factors, these are: travel distance, duration of service and time of day/night. In addition, the number of people is also decisive in determining the number of vehicles provided. RELAY determines the possibilities and suggests number/type of vehicles.
Which vehicles are used for shuttle service?
Within shuttle service all vehicles can be used that are licensed for passenger transport. RELAY can offer limousines and vans as well as minibuses, buses or even vintage buses.
What information is required for shuttle service planning?
In order to determine a price, the starting point and destination are decisive, as well as the date and time. For example, a shuttle service to the Oktoberfest dates is more expensive than in periods of weaker demand. Furthermore, the number of people is an important factor in calculating the number of vehicles required.
How do I communicate with my driver on the day of operation?
The day before the trip(s) RELAY sends the contact details of the driver to the customer or the agreed contact person. This ensures direct communication. In addition, the RELAY team can be reached by telephone at any time.
Who takes care of the coordination on site?
Depending on the size of the project, the coordination of the drivers and vehicles is carried out by the customer directly or by professional coordinators from RELAY. From which number of persons or vehicles the use of a coordinator makes sense, depends on the event format.
How can I present my company logo?
The representation of a logo or the company colours is possible in many different ways. Depending on the desired effect, vehicles can be fully or partially foiled. The vehicles are either completely or partially foil wrapped. Likewise, a sticker e.g. on the doors of a limousine with the company logo has an impressive effect. In the interior it is possible to display brochures in the seat pockets or to present product videos during the journey.
Which destinations does RELAY cover?
RELAY offers transfers throughout Germany and in numerous European cities. If the desired destination is not yet available in the portfolio, the team will gladly take over the search for reliable partners in the desired city.
Experience meets flexibility
Over 15 years experience in event logistics combined with agility
What is the high competence of RELAY?
RELAY is a young, agile and at the same time high-competent company. The staff has in average over 15 years experience in hotel, tourism, events and passenger transport. RELAY understands you and your general as well as special needs. RELAY offers excellent service attitude, flexibility (spatial as well as intellectual) and pragmatic, solution-oriented thinking. RELAY is your extended arm in the entire event organization and saves valuable time and expense: One of our employees accompanies you personally from the quoting, through the project support on site to billing through the whole phase. A constant flow of information and smooth running are always priorities for RELAY.
Contact
Your point of contact for shuttle service, bus shuttle, baggage logistics and more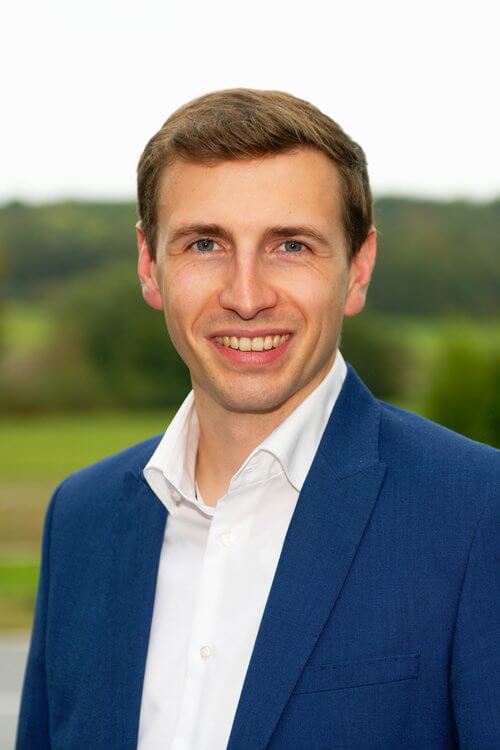 Bernard Lay
Managing Director